Endless Ocean and the new Advance Wars: Days of Ruin are both dropping on Monday for the Wii and DS respectively, but I got my copy of both games today. As I try to do, I am posting pictures of the "swag" that accompanied them even though it is less swag and more nifty promotional packaging I still appreciate the effort that Nintendo/Golin Harris goes through to pretty these things up for us.
Ooh. A message in a bottle. Too bad it is just the stock info sheet that comes with all the games.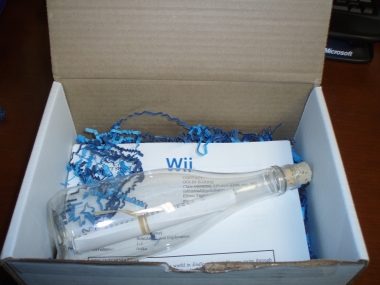 Another view: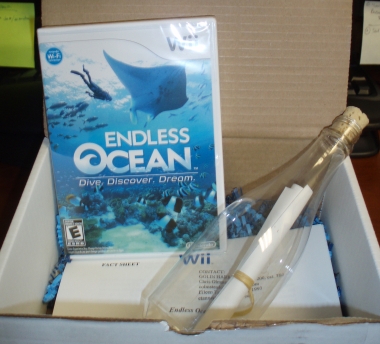 Days of Ruin came a few promo stat cards on a few of the in-game vehicles and an invitation to jump on the Wi-Fi connection tomorrow for some pre-release multi-player action. Maybe I can actually make it online then.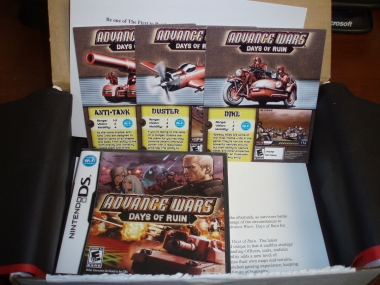 18 Jan 2008 04:19 pm Chris 0 comments