If you didn't already know, consider yourself now informed that installing SP1 for Vista removes the GPMC from Vista. Running the GPMC from a Windows Server 2008 or Vista machine is the only way to access the 700 additional Group Policy settings available for Vista and Server 2008 machines. With the release of SP1, Vista no longer has the GPMC bundled with it.
I don't really know the exact reason that it was included in the first place, or why it was quietly removed, but it was. If you managed a domain with Vista based workstations then odds are that you'll want to take advantage of the GPMC from a Vista based machine.
With v2 of the GPMC not available as a standalone download, what exactly are your options if you've already installed SP1? For starters, you could roll back and remove SP1. This is probably more trouble than it is worth and not the path I'd recommend.
Your best bet is the Microsoft Remote Server Administration Tools vor Windows Vista. RSAT is available in x86 and x64 variations. Simply download and run the installer to get started.
Once the wizard is done, there are a few additional steps needed to enable the features that have been installed.
Open your computer's Control Panel and click on Programs and Features.
Under Tasks on the left, click Turn Windows features on or off (Fig. 1)
Once the list of available features is populated, find Remote Server Administration Tools in the list and make sure it has a checkmark next to it (Fig. 2) and then click Ok.
Fig. 1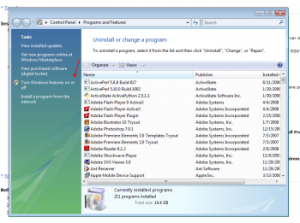 Fig. 2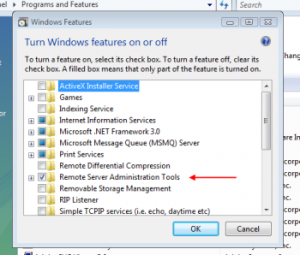 Next you can start an empty MMC from your start menu ("mmc" + Enter) and add in the previously available GPMC span in from your File menu and get back to editing those GPOs.
Credit goes to Matty-B from this thread for the tip on grabbing RSAT.
A few notes about RSAT from the Microsoft website:
RSAT should not be installed on a computer that is running the Windows Server 2003 Administration Tools Pack or Windows 2000 Server Administration Tools Pack. Please remove all versions of Administration Tools Pack from the computer before installing RSAT.
Only one copy of RSAT can be installed on a computer at one time. Before installing a new package, remove any existing versions of RSAT, including any copies that are in different languages.
25 Apr 2008 10:36 am Chris 0 comments